Teagasc
Teagasc
Eimear Gallagher
Dr. Eimear Gallagher has an MSc (2000) and a PhD (2005) in the area of cereal science from the Dept. of Food Science, University College Cork. Before joining Teagasc, she was a member of the sensory science team at Nestlé Research Centre in York, UK, where she developed focus group methodologies for children's foods, and also conducted quantitative analyses with trained external panels. To date at Teagasc Eimear has been involved in 15 externally-funded research projects, and co-ordinated 10 nine of these, totalling approximately €5.2 million. She is also involved in a number of ongoing industry-funded research trials, both with large multinationals and SME-type food, ingredient and snack companies. The outcomes of her research have resulted in a new suite of analytical procedures for the better evaluation and understanding of cereal quality attributes. She has also developed an internationally recognised competence in gluten-free research. As a result of the successful dissemination of this activity, she now has considerable consultancy activity with Irish and European bakery companies. The main outputs of her research activities include: 39 peer reviewed publications, 1 book, 4 book chapters, 6 invited papers at international food conferences, 87 abstracts, 12 articles in the national newspapers, and 10 appearances on national television and radio. Her postgraduate students have received seven awards for oral presentations of their work. She has also completed 23 confidential industry-led research projects.
Sinead McCarthy
Since 1995, Dr. Sinéad McCarthy has been involved in many diverse areas of nutrition research, with a focus on food and health and has published 23 peer reviewed papers. She has received an MSc and PhD in Nutrition from University College Cork. In 1997, she took up a research post in Trinity College Dublin to work on the Irish National Food Consumption programmes and was responsible for designing, managing and analysing the children and adolescents food consumption surveys. Many of the results and recommendations from this were adopted by the Department of Health and Children. Sinéad was also the Scientific Officer on the Lipgene FP6 IP project. Sinéad has extended her research portfolio to area of food and health research in the subject of consumer behaviour at Teagasc, Ashtown. She is responsible for leading Teagasc's consumer behaviour research programme in the area of health and has successfully competed for funding in the area of food choice, economic impact on food expenditure and consumer markets for cheese. Sinéad is highly experienced in conducting both qualitative (focus groups, depth interviews) and quantitative (questionnaires, surveys, biostatistics) research. Sinead is also a member of the scientific advisory committee of the Nutrition and Health Foundation and the Public Health Nutrition Sub Committee of the Food Safety Authority of Ireland.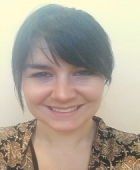 Emily Crofton
Dr. Emily Crofton joined Teagasc in 2014 as the manager of Sensory Food Network Ireland and now works as a sensory science research officer. She has a PhD in sensory and consumer science from University College Dublin as well as a PGDE from NUI Maynooth and a BSc from University College Dublin. Her PhD was part of a large FIRM-funded project, in which her research focused on the consumer-led development of healthy snack foods containing brewers spent grain for the Irish market. She has experience in conducting descriptive, affective and discrimination sensory tests in addition to using both qualitative and quantitative research methods to study consumer behaviour. She also has extensive teaching experience having designed and delivered course material at post-primary, undergraduate and postgraduate levels. Her interests lie broadly in utilising sensory and consumer research methods to enhance the new product development process. She is passionate about teaching and learning and has a keen interest in looking at ways to enhance the sensory science skill set in Ireland.
Kieran Kilcawley
Dr. Kieran Kilcawley is employed as a principal research scientist in Teagasc. He joined Teagasc in 1996 and previously worked in food flavour development for Imperial Biotechnology Ltd in London for 6 yrs. His main areas of research are cheese biochemistry, flavour chemistry and fermentation. He has secured ~€2.6 million in National and European grants and has organised and co-chaired the 8th and 9th International Cheese Symposiums in 2011 & 2014 with Teagasc, University College Cork and INRA (French National Institute for Agricultural Research). He set up the flavour chemistry laboratory at the Moorepark site in 2008 and has continued to develop its capabilities, and is now a recognised expert in flavour chemistry. He works extensively with the food and beverage industry and collaborates in a wide range of research on various sensory aspects of food and beverages. He has 33 peer reviewed publications, 9 book chapters and is a member of the editorial board of the journal of Dairy Science & Technology. Kieran obtained his PhD from University College Cork in 2002 in cheese flavour.
Declan Troy
Declan Troy is Assistant Director of Research, Teagasc. He also is Director of Technology and Knowledge Transfer for the Teagasc Food Programme (Moorepark and Ashtown Food Research Centres) and is based in Dublin. He recently launched the Teagasc Technology and Knowledge Transfer Strategy aimed at increasing engagement with industry. He is a Chartered Chemist of the Royal Society of Chemistry and completed his post graduate studies (M.Sc. Biochemistry) at University College Dublin in 1986 investigating the biochemistry of muscle proteases as a function of pH. He later became Head of the Meat Science Department in The National Food Centre, Dublin. During this time he has published over 100 scientific peer reviewed publications, book chapters and scientific articles, mainly in the area of food quality. The main focus of his research is on the biochemistry of muscle proteins and their effects on meat tenderness. Declan has always encouraged the up-take of science based innovations by the food industry and has interacted widely with the sector to this end. His work has contributed to the introduction of new technologies at industrial level particularly in Irelands competitive beef sector. He has coordinated 5 EU food science projects and has recently finished, coordinating along with Geraldine Duffy, ProSafeBeef, an Integrated EU FP6 programme worth €20 million with 41 transnational partners aimed at advancing beef safety and quality through research and innovation. This landmark project involved close interaction with the meat science and industry community. He also coordinated two EU Framework Marie Curie Training Sites for early stage career meat science PhD students in meat biochemistry and functional meat products. Currently he is the Director of the Marine Functional Food Research Initiative (NutraMara) a multidisciplinary programme aimed at discovering bioactive components from Irish marine sources for use in added value functional food products. He has collaborated in his research programme with many different research groups from all around the world including Australia, Korea and USA. He has been invited to speak at many international scientific conferences and industry seminars. He has supervised numerous PhD students to completion. Declan sits on many national and international committees formulating research priorities in food science and advising state agencies and companies.